I'm excited to share I have teamed up with Slender kitchen, Meal Planning Made Easy and some of my recipes will be featured in their amazing meal plans.. All plans are currently on sale, 25% off until January 9th, don't miss out on this amazing deal! Code for the sale is YEAR18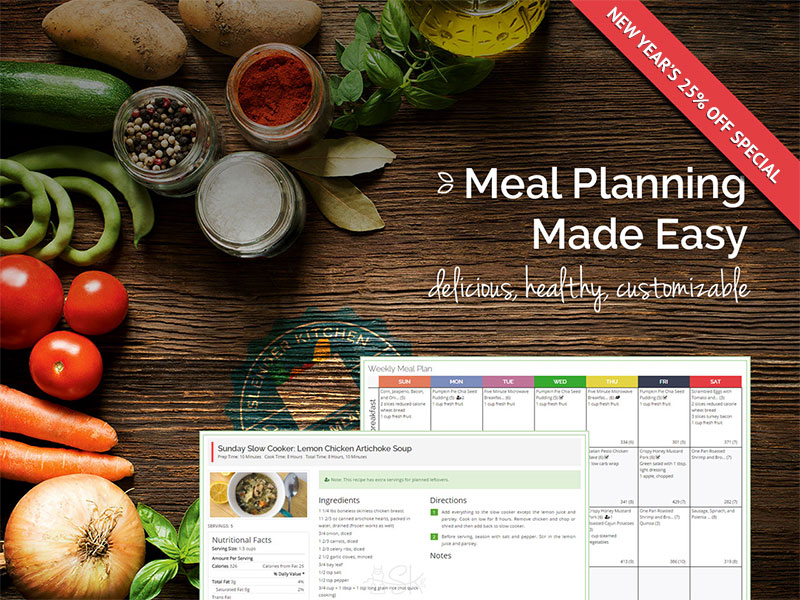 Kristen over at Slender kitchen has created an amazing place where you can create your own custom meal plan based on the program your following, whether it be weight watchers, low carb, vegetarian or gluten free.. She has everything there and makes it simple for you to design it to suit your lifestyle. Each meal plan includes an easy to use shopping list and all the recipes you need to stick to your plan.
It's a new year and if you want to make 2018 your year, then my number one advice is to go in with a plan. We all start out the year with massive amounts of determination and motivation, but as the weeks go by we tend to fall back into our old habits because let's face it, life just gets in the way of our original plan. You work late, you're running the kids to their sports activities, you get stuck in traffic, all easy enough excuses to just throw in the towel and order pizza or pick up fast food on the way home. The meal you originally thought about making just seems like too much work now, but if you create yourself a custom meal plan you can pick easy to make meals for those busy days, perhaps something you can place in the crock pot before heading to work, or a make-ahead meal you can freeze. Don't let busy days throw you off track because before you know it, it's almost spring and those new year resolutions just got washed away, now you're feeling guilty and continue to fall off track.. it's a vicious cycle I know all too well, one I spent 11 years dealing with.  At the beginning of every year, I'd say the same thing, "this will be my year" and I truly believed it, but I'd continually sabotage myself and the year just got away from me. I know if I had gone in with a better plan I would not of waisted all the years that I did. So here is your opportunity, you can build your own meal plan or choose from a ready to go meal plan, the possibilities are endless.
Meal plans will run you $8/month or $48 annually, there is a sale on right now for 25% off but only until January 9th so don't wait too long.
Above is a sample of what to expect in your meal plan, each meal will give you the calories and WW freestyle points used, when entering it into your WW App you can do a "quick add" by using your main + button, hitting quick add, enter the smart point value, which meal it is, the date and the name of the recipe, then track it for the day.
You will also get an easy to follow shopping list for each weekly meal plan, and as seen below all recipes that are in your weekly plan will be included, with a list of ingredients, easy to follow directions and all the nutritional information.
I believe creating a meal plan is the first step in the right direction to make 2018 your year! Over the last year I have had a lot of requests for meal plans and I think teaming up with Slender kitchen was a great opportunity for me, Kristen makes it's so easy for you to follow and I'm confident you will be able to build a plan that suits you and your lifestyle. The website is very easy to navigate and there is a help section that may answer any questions or concerns you have. Don't miss out on the 25% sale going on until January 9th, the link once again is here and the code for the sale is YEAR18  Meal Planning Made Easy